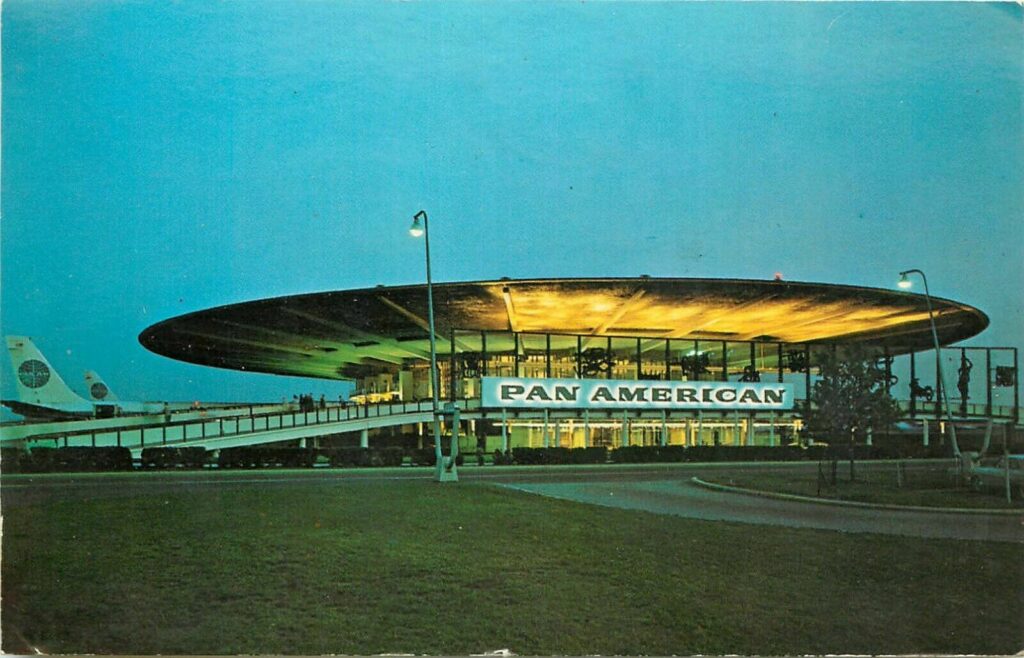 The Pan American Terminal at John F. Kennedy (Idlewild) International Airport lived under the shadow of Eero Saarinen's TWA masterpiece at JFK. However, with its glorious cantilevered roof design, the Pan Am terminal was an architectural treasure in its own right.
While ChronoPoints was able to laser scan the TWA Flight Center in 2015 just before modifications began on its transformation to the TWA Hotel, the Pan Am (then Delta) Terminal was unfortunately demolished prior to the acquisition of our initial terrestrial laser scanner.
Visit this exceptional page at AirportHistory.org documenting Terminal 3 at John F. Kennedy International Airport.