ChronoPoints: Documenting the Life and Culture of Communities Through Structures, Stories, and Artifacts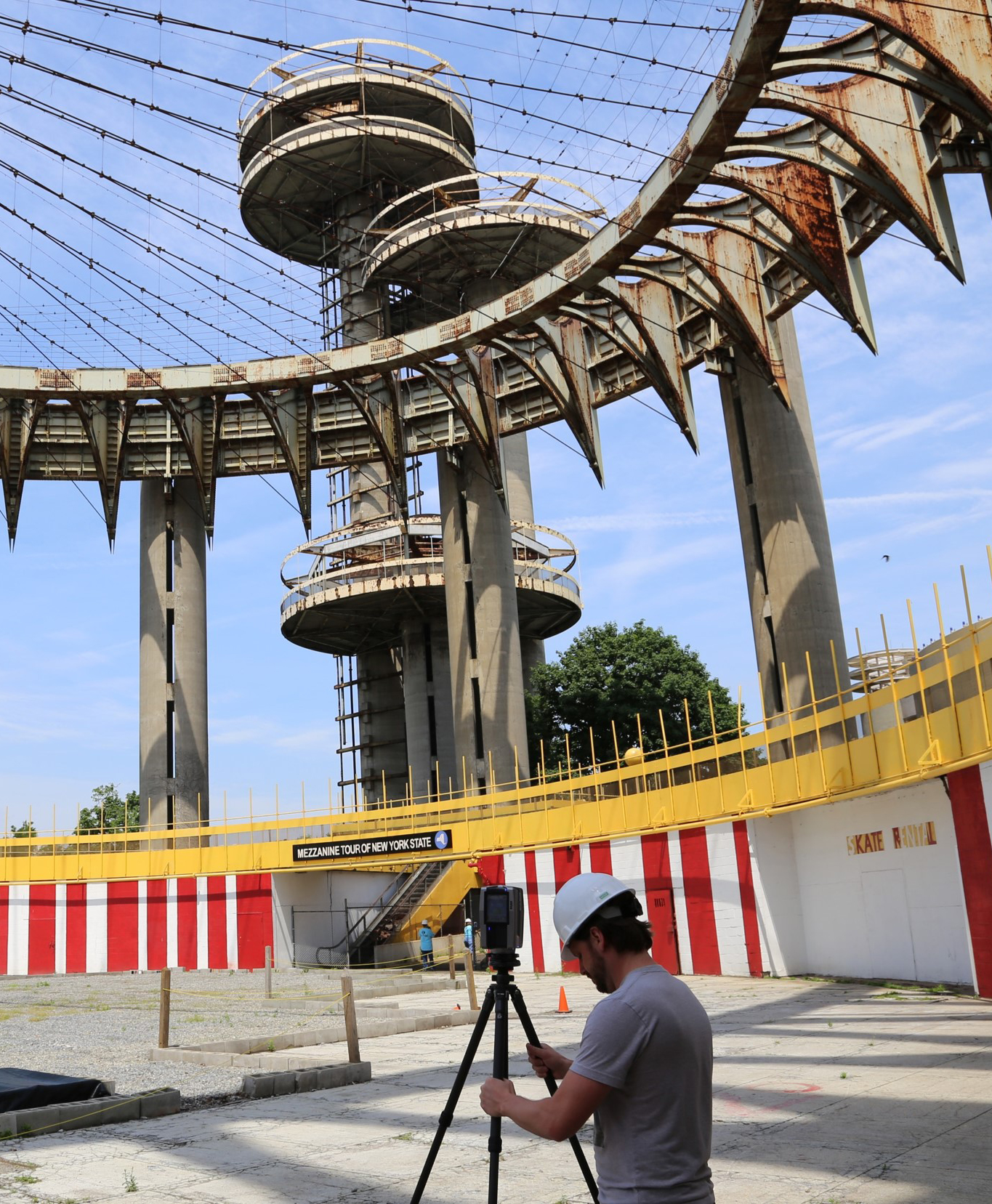 ChronoPoints is a component of the SENSEable Design Lab at the University of Central Florida's IST, School of Modeling, Simulation & Training, dedicated to digitally documenting historically significant structures and artifacts.  Our mission is to record a structure's "life history" through the capture of digital data and by contextualizing it through contemporaneous photographs, documents, and oral histories of individuals associated with the artifact or building.
The terrestrial laser scanner provides a non-intrusive, highly accurate representation of a structure or artifact. Once captured, data can be used to assist site restoration in the event of a fire, natural disaster, war, or weather deterioration. Detailed 3D models can be constructed and imported into popular game engines to create interactive educational experiences.
One of our focuses is the collection of information pertaining to mid-century architecture, including laser scans, photographs, and personal stories. Amongst the primary advantages in the study of mid-twentieth-century subjects are living participants from the era associated with national and local events. This provides a rich, personalized view of a structure and its place in the community, which might be lost by waiting until those generations passed away. However, we are not limited to mid-century structures – we have scanned buildings as varied as a Spanish Mission in California to a 1920s movie theater.
ChronoPoints is an active supporter of UCF undergraduate and graduate student research efforts. We frequently work with UCF students to provide them with hands-on experience with terrestrial laser scanning equipment and offer the Laser Scanning America's Past (AMH 4594) through the Department of History.
We strive to document mid-century structures now, as you do not appreciate what you have until it is gone.