Orlando Chamber of Commerce Building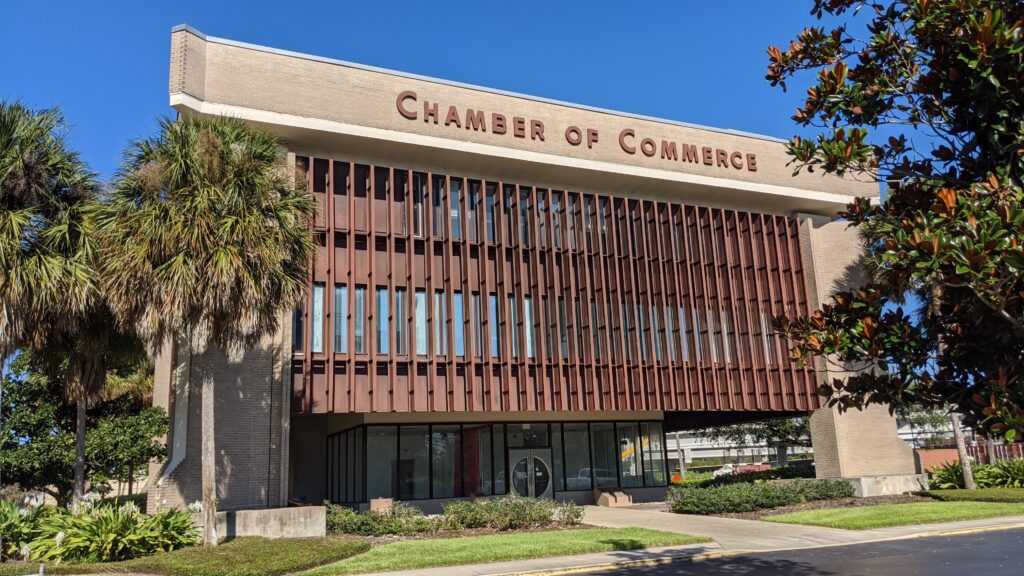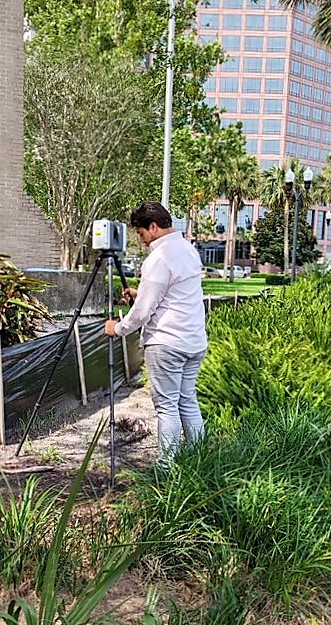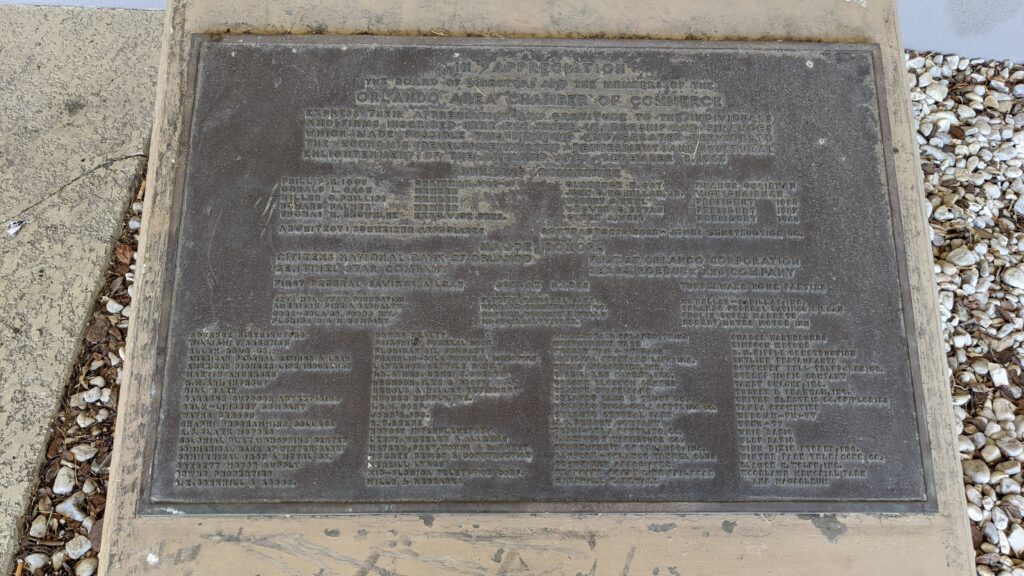 INSTRUCTIONS: Rotate the point cloud with your mouse.
LOCATION: Orlando, Florida
DATE: Summer, 2023
ABOUT THIS PROJECT
Located in the North Quarter district of the City of Orlando, the former Orlando Chamber of Commerce building is scheduled to be replaced by the Holocaust Memorial Resouce and Education Center. Though not on the National Register or having other historic designations, the Chamber building has a distinguished background. It was designed by Frank Lloyd Wright protege Nils Schweitzer (1925-1988), who carried through Wright's design of Florida Southern College, as well as designing other buildings on the campus. Schweitzer settled in Central Florida and practiced till his passing in 1988.
In 1968, when the Chamber of Commerce building was opened its modern design represented the changes that Central Florida was in the midst of. Just fifty miles to the east were the Cape Canaveral (then Cape Kennedy) missile testing facilities, along with the Kennedy Space Center. Their impact on the Central Florida area was significant as communities throughout East Central Florida found themselves growing significantly due to the activities at these Space-Age facilities. Additionally, the development of a Walt Disney Resort in Orange/Osceola Counties had just been formally announced in November 1965. Central Florida required a Chamber of Commerce building that spoke to a growing future in its movement away from simply being known for citrus products. Schweitzer's design accomplished this with its modern design dominated by the brei soleis surrounding the exterior.
Ph.D. student Malic Dekkar led the laser scanning efforts with additional assistance from Ph.D. Candidate John Sermarini and the Chronopoints team. Thank you to Dr. Ryan McMahan and doctoral candidate Esteban Segarra Martinez for the use of their RecolorCloud improved point cloud technique.
---
ChronoPoints would like to thank the City of Orlando for permission to scan the building.