First United Methodist CB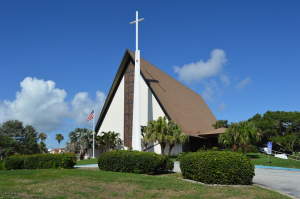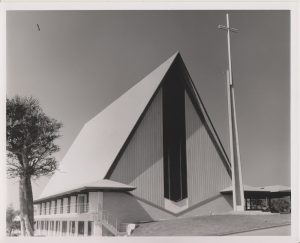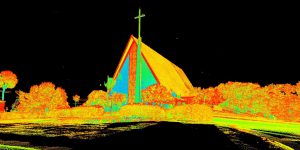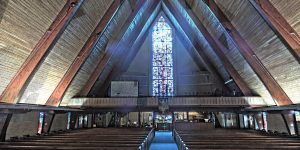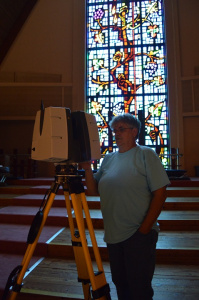 INSTRUCTIONS: Rotate the point cloud with your mouse.
LOCATION: Cocoa Beach, Florida
DATE: 2018
ABOUT THIS PROJECT
The First United Methodist Church of Cocoa Beach is an excellent example of Space-Age religious architecture. With its high roofline that soars into the Cocoa Beach skyline, the sanctuary building began construction in 1962. ChronoPoints used the Leica P40 scanner to capture the height of the building's exterior and interior. To rapidly scan the interior details, a Leica BLK360 was used.
ChronoPoints would like to thank the First United Methodist Church of Cocoa Beach for scanning permission, Earl Soeder of GPServ for scanning interior details with their Leica BLK360, and Matt Brown of Leica.