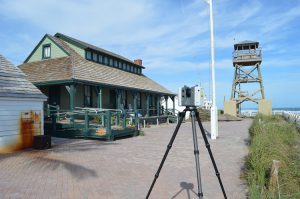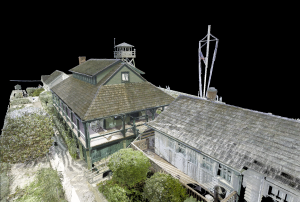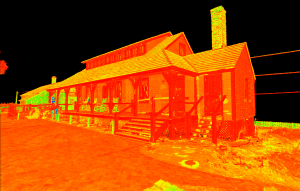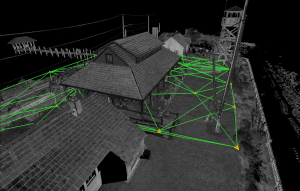 INSTRUCTIONS: Rotate the point cloud with your mouse.
LOCATION: Stuart, Florida
DATE: January 2020
ABOUT THE PROJECT
The House of Refuge (or House of Refuge at Gilbert's Bar) in Stuart, Florida, is the last surviving of ten stranded mariner shelter houses built in the late 19th Century. The structure was constructed in 1876 by the U.S. Life Saving Service in response to the stranding of sailors during a storm in 1873 when shipwreck survivors failed to find a place to seek assistance. As the second House of Refuge was built, the building began functioning in its designed purpose on December 1, 1876, with the occupancy by its first keeper Fred Whitehead and ceased as a mariner refuge in December of 1940.
The House stands much as it was constructed as a two-story building, with downstairs living quarters for the keeper and one large room upstairs for stranded sailors. The original clapboard siding has been covered with shingles, and a few additional modifications have been made as well. After ceasing operations as a sheltering building, the Coast Guard operated it as a watch station for German U-boats. Martin County purchased the House of Refuge in 1955 and permitted the Martin County Historical Society to operate it as a museum. The house and the remainder of the site, including cisterns, two additional buildings, and a wooden watchtower, continue to be operated as a museum.
The ChronoPoints team spent a day in January 2020 laser scanning this structure's interior and exterior.
---
ChronoPoints would like to thank the House of Refuge for their permission to scan the site and Jessica Robkin for coordinating the project with the House of Refuge.