James R. Mowry – Architect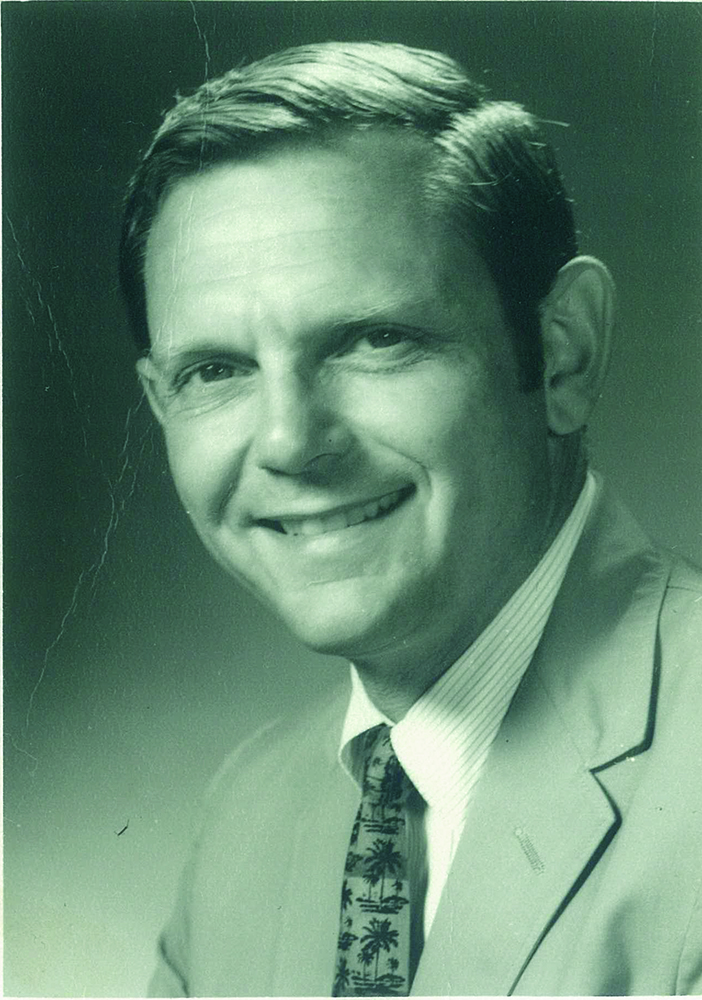 James Raymond Mowry (1926-2017) was a 1952 graduate of Rensselaer Polytechnic Institute. His Mid-Century Modern designs would become well known throughout the Binghamton, New York region. In 1964, he was awarded a Certificate of Merit from the American Institute of Architects, New York Chapter, for his design of the residence of Dr. Alexander D'Angelo. In 1968, Mowry received an AIA (New York State) honorable mention for his designs of St. Margaret Mary Church in Kirkwood, NY, and Chenango Forks Junior-Senior High School, Binghamton, NY. Additionally, Mr. Mowry was awarded a National Endowment for the Arts, Architecture & Environmental Arts grant in 1974, resulting in the publication Riverrow: A Working Plan of Preservation.
Two of Mowry's best-known designs are glorious hyperbolic paraboloids – the Ken Wilson Chevrolet Showroom and the Valley Christian Reformed Church. The Ken Wilson Chevrolet Showroom opened in May 1964 along the Vestal Highway in Vestal, NY. The unique roof was 3-inch thick reinforced concrete spanning 92 feet, often referred to as a 'potato chip' or 'butterfly' design. The dealership closed in 2007 and the building would ultimately be demolished in June 2016. Demonstrating the structure's significance to the community, locals gathered in September 2015 for a remembrance event to reminiscence. North of Binghamton, NY, the Valley Christian Reformed Church can still be visited.
Mowry's 1960s works include:
Botnick's Chevrolet Showroom, Binghamton (1960); Binghamton Savings & Loan Garage (1960); St. Patrick's Catholic Church, Whitney Point (1961); First Baptist Church, Whitney Point (1961); Ken Wilson Chevrolet Showroom, Vestal (1964). St. Margaret Mary Church, Apalachin (1966); Valley Christian Reformed Church, Kattelville (1968); Horace Mann Elementary, Binghamton (1969); private residence of Mr. & Mrs. Justin Pipkorn, Endicott (1961); private residence of Mr. & Mrs. Eugene Crowley, Binghamton (1961); private residence of Dr. D'Angelo, Binghamton (1964).
Mr. Mowry collaborated in 1967 with architect John F. Teitsch to design St. Mary's Church in Kirkwood.
Here is an excellent article by Binghamton area historian Roger Luther providing additional images and a 2012 interview with Mr. Mowry.
---
Do you have images of Mr. Mowry's Mid-Century buildings? Please consider sharing them with ChronoPoints. If you already have digital format images, send them to our email address – if they have not been digitized, we would be happy to digitize them for you.
ChronoPoints would like to thank the Mowry Family for sharing their images.