Project Mercury Time Capsule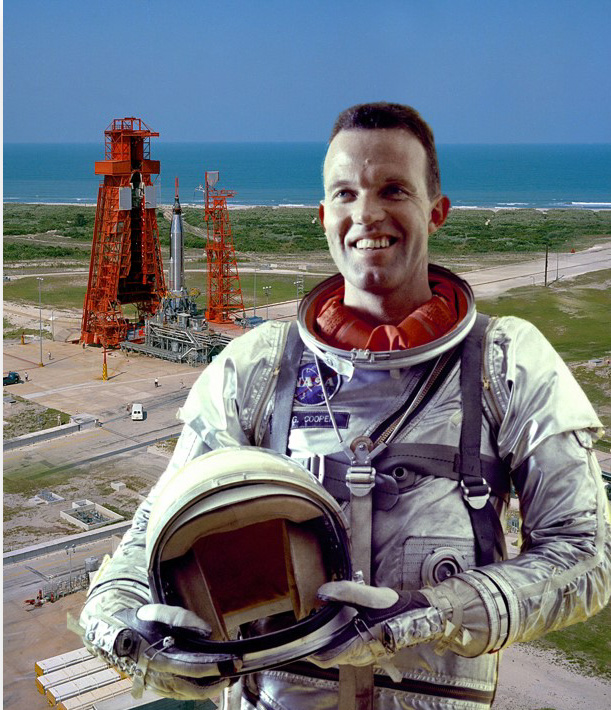 On 18 May 2003, the University of Central Florida and the 45th Space Wing hosted a Mercury worker reunion at Launch Complex 14 in celebration of the 40th anniversary of Gordon Cooper's 15 May 1963 flight and the close of Project Mercury. It was at this event that we unveiled our Mercury Time Capsule. We solicited the participation of all individuals who contributed to the Mercury Program.
Essentially, we asked Project Mercury veterans to share a memory with the future. The process was very simple – participants wrote a few inner reflections of Project Mercury and sealed them in a provided envelope. While many individuals had participated in traditional oral history programs, we concluded there could be personal thoughts that individuals may feel reluctant to share during an in-person oral history interview. Perhaps the idea of a reflection being sealed for 35 years may provide the incentive to share that memory with future researchers.
The envelopes have been cataloged and placed in the Mercury Time Capsule. Participants ranged from Mercury Astronauts to RCA telemetry operators to comedian Bill Dana. The time capsule has been crafted to resemble a Mercury space capsule. Participants either attended the official sealing ceremony on 21 July 2003, the 42nd anniversary of Gus Grissom's launch, at the Space Walk of Fame Museum (then at the Miracle City Mall) in Titusville or mailed their envelopes for later inclusion. The capsule will reside for the next 35 years at the University of Central Florida's Special Collections library center at the Orlando Campus. This is a climate-controlled and highly secure location.
In addition to the Project Mercury worker memories envelopes, we gathered artifacts to be placed in a separate container that will also be opened in 2038. The artifacts all pertain to Project Mercury – most are contemporary to Project Mercury, with a few items representing the year of the time capsule's closure. The artifacts range from actual Mercury hardware to a copy of John Glenn's hometown newspaper chronicling his 1962 flight. Upon the time capsule's opening, the materials will be placed on exhibit at the University of Central Florida.
We look forward to noon (EDT), 21 July 2038!!
Thank you to all who participated and to UCF Special Collections.