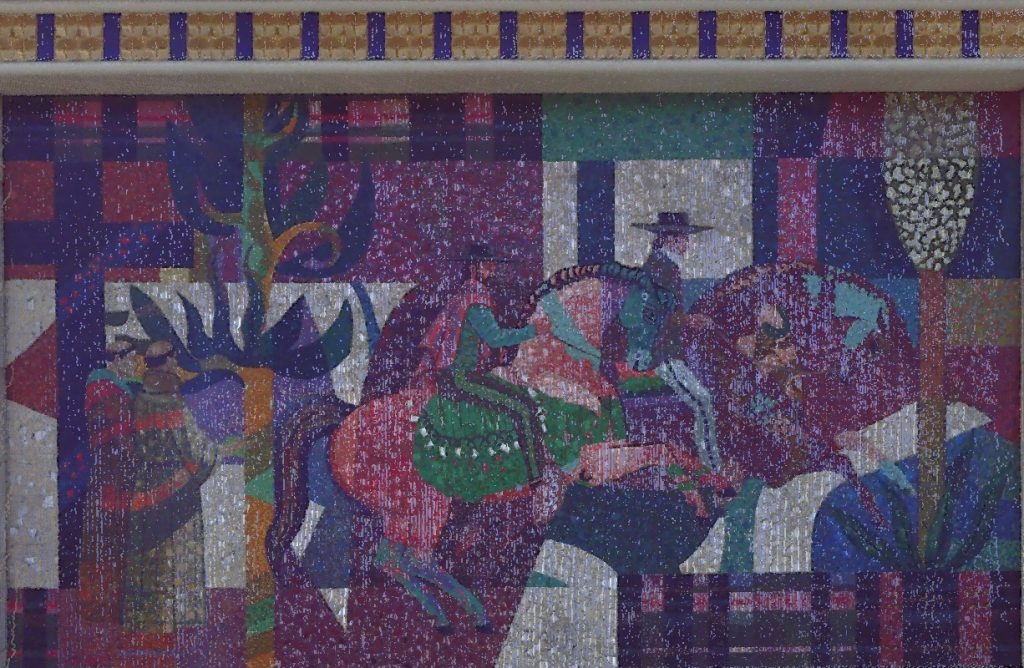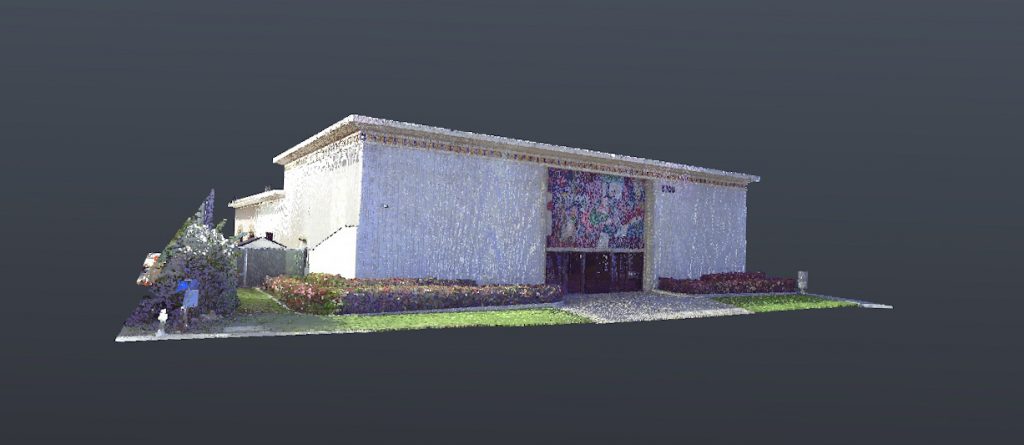 LOCATION: La Mesa, California
DATE: 2018
ABOUT THIS PROJECT
Artist Millard Sheets and his studio artists created numerous mosaic murals that adorned the front facades of financial institutions in Southern California. These mosaics often depicted an aspect of California's heritage or lifestyle. A former Home Savings branch in La Mesa, to the east of San Diego, is adorned with two colorful mosaics. The primary mosaic facing Jackson Street is credited to Sheets, while the Whale & Dolphin mosaic on the side entrance is credited to S. Hertel – (Susan Hertel).
Adam Arenson has written extensively about the Millard Sheets Studio mosaics. Information regarding the Home Savings in La Mesa can be found here.
---
ChronoPoints would like to thank the Julian Charter School Innovation Centre – La Mesa for their permission to scan their Millard Sheets mosaic.