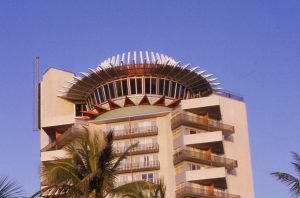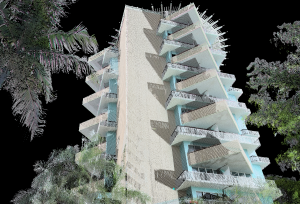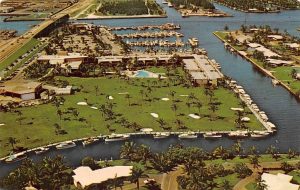 LOCATION: Ft. Lauderdale, Florida
DATE: 2017
ABOUT THE PROJECT
We would like to thank Langan Engineering and Tavistock Development for their support of this effort
Ft. Lauderdale's Pier 66 Hotel complex, whose sophisticated 17-story tower, demonstrated the evolution of the city's tourism industry to one which was cosmopolitan. Crowned with a star-burst rotating restaurant/lounge which turned 360 degrees every 66 minutes, Pier 66's tower was the first building in Ft. Lauderdale to exceed 15 stories.
Into the 1960s, Ft. Lauderdale remained in the shadow of Miami Beach with its glorious mid-century masterpieces, the Fontainebleau and Eden Roc hotels. Smaller mom and pop motels lined the city's wide beaches that were invaded each year for Spring Break. While the Yankee Clipper Hotel was a larger resort, its architectural style was more playful than luxurious, as the building's profile resembled a transatlantic ocean liner that had washed ashore.
The Pier 66 complex was developed by the Phillips Petroleum Company, evolving from a gas station and yacht marina to a restaurant and traditional two-story motel. While period postcards touted the original Pier 66 Motor Hotel as a "Fabulous 22-acre waterway wonderland" with 102 luxurious hotel rooms, 2 pools, 5 cocktail lounges, and a private par 3 golf course, it still lacked the architectural sophistication of the Miami resorts.
Designed by Phillips Petroleum architect Richard F. Humble, the new Space-Age tower and its rotating"Pier Top Lounge" opened in 1965 and quickly became a "Landmark for Fun in Fort Lauderdale." Travel pamphlets proclaimed, "Paris has its tower, so have London and Seattle. But Fort Lauderdale has a tower you can live in – royally, Pier 66."
A Leica ScanStation P40 operated by Langan and a FARO Focus3D S120 were used to capture Pier 66.