---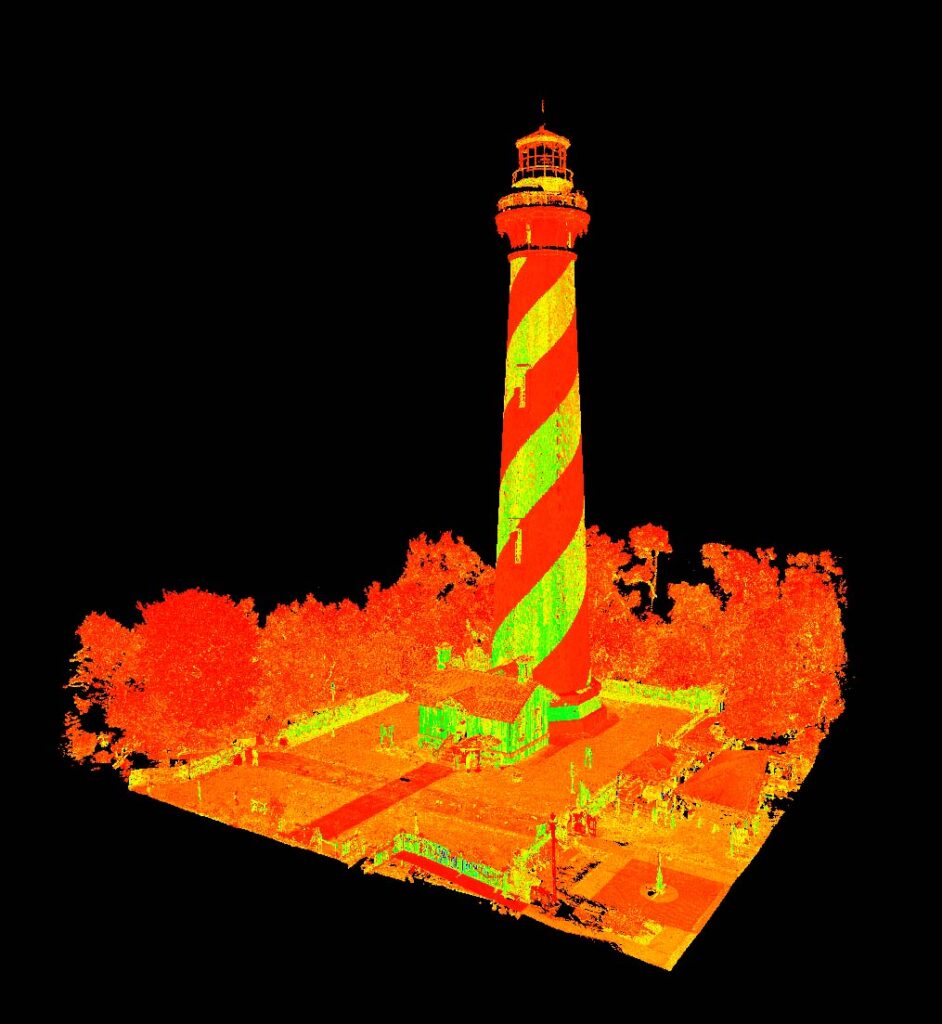 ---
View Gallery Below
INSTRUCTIONS: Rotate the point cloud with your mouse.
LOCATION -St. Augustine, Florida
DATE – 2020
ABOUT THIS PROJECT
The St. Augustine Lighthouse is one of the most recognizable lighthouses in the United States. Located on Anastasia Island, a barrier island immediately east of the City of St. Augustine, the current lighthouse stands at 165 feet and was completed in 1874. It possesses a first-order Fresnel Lens capable of being seen up to 20 miles away under ideal conditions. While it still serves as an aid to navigation, it and other structures on the site are privately owned by the St. Augustine Lighthouse & Maritime Museum.
During World War II the St. Augustine Lighthouse served as an observation point for potential German U-boats preying on cargo and tanker ships traversing along Florida's coast. This led to the construction of several Coast Guard structures on the lighthouse grounds. ChronoPoints plans to laser scan the US Coast Guard barracks in winter 2021/2022.
---
ChronoPoints would like to thank St. Augustine Lighthouse & Maritime Museum for their permission to scan the lighthouse. Special thanks to all the St. Augustine Lighthouse volunteers for their onsite assistance and patience.
GALLERY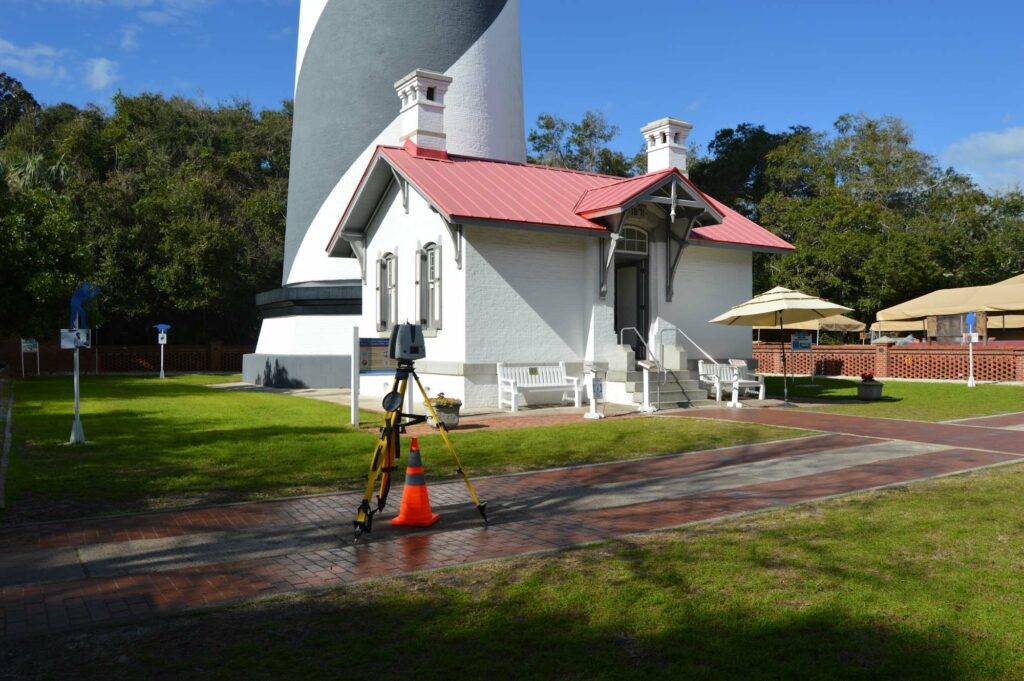 ---