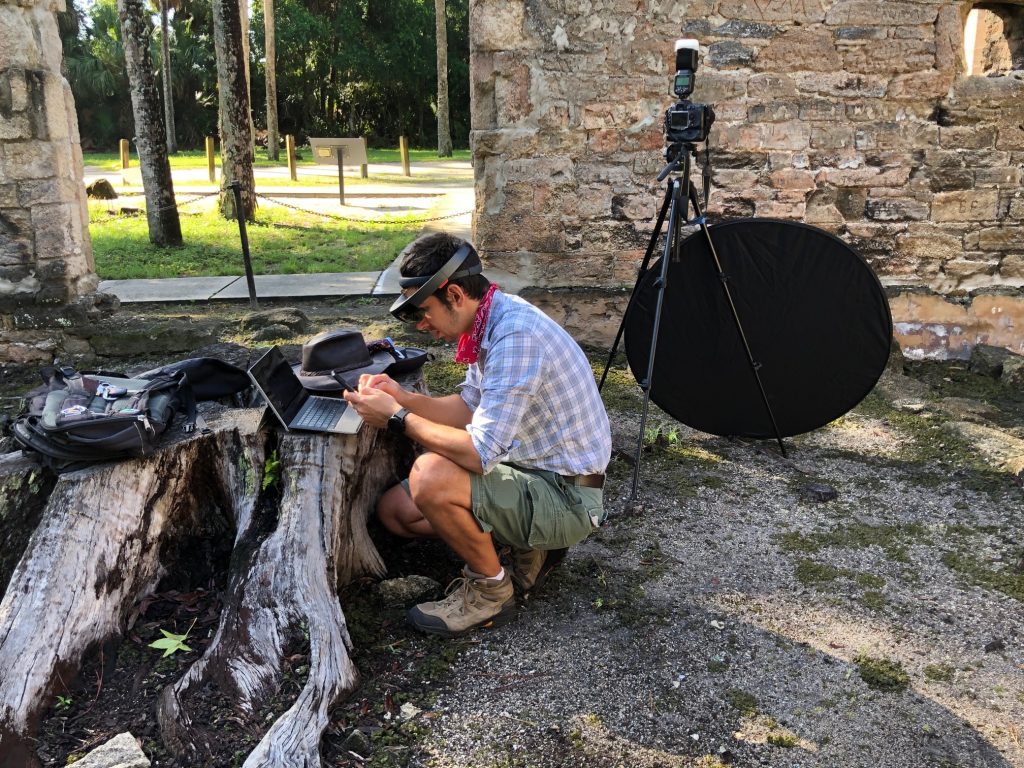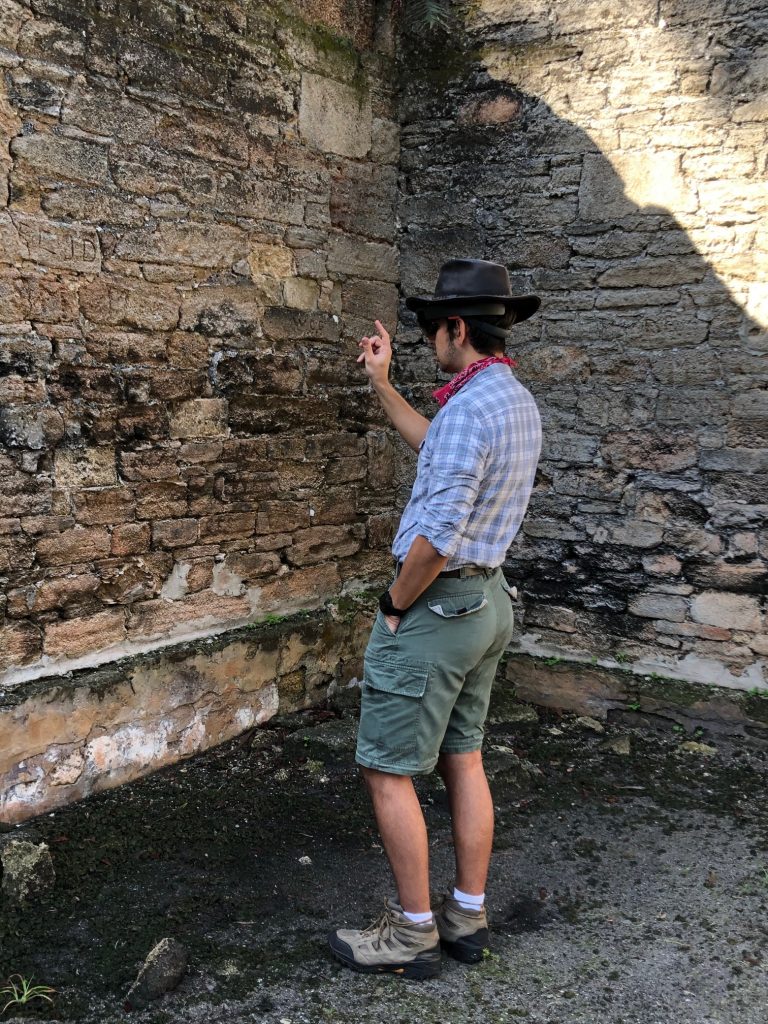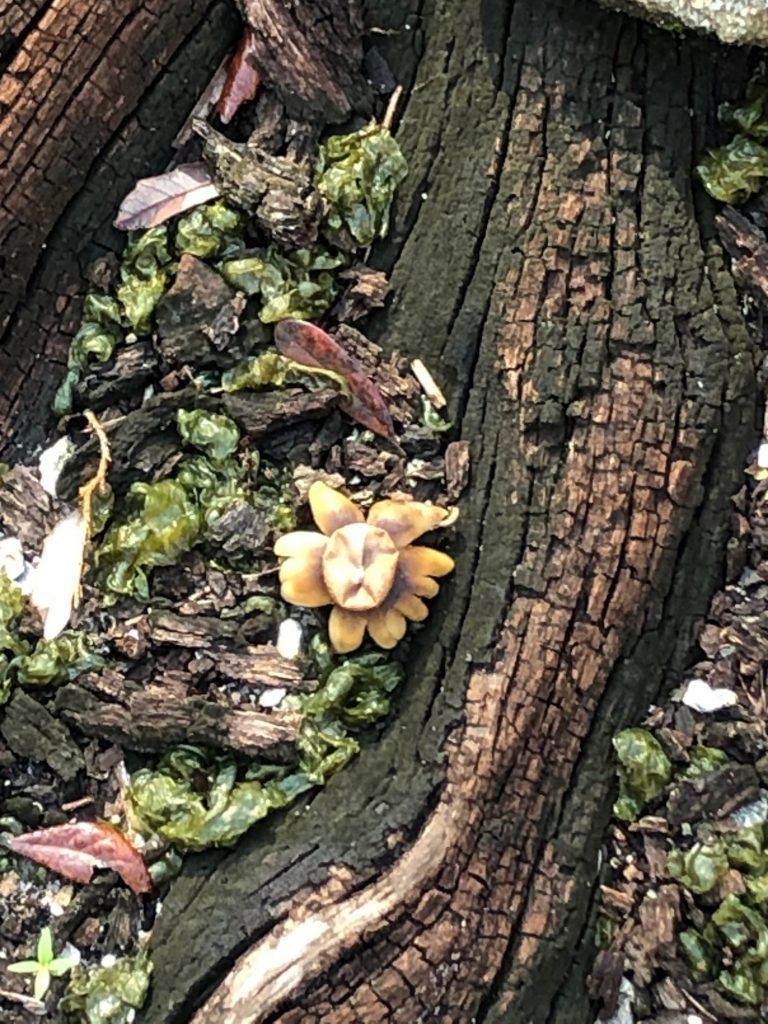 While Dr. Scott Branting was unable to travel to the Kerkenes Project site in Turkey this summer due to COVID-19 travel restrictions, Drs. Joe Kider and Lori Walters recently conducted a run-through of DATCH at the New Smyrna Sugar Mill Ruins. The site presented similar challenges as the ancient walls found at Kerkenes and ChronoPoints had already conducted a laser scan of the sugar mill ruins.
While the bottom image has nothing to do with DATCH, it looked quite interesting and was captured at the Sugar Mill Ruins property. I believe it is an earthstar mushroom that had just recently opened and it revealed what resembled a smiling sun – a wonder of nature.
---
ChronoPoints would like to thank Volusia County Parks, Recreation, & Culture again for their earlier permission to scan the Sugar Mill. We also thank Robert Redd of Volusia County Parks, Recreation, and Culture his recent assistance.