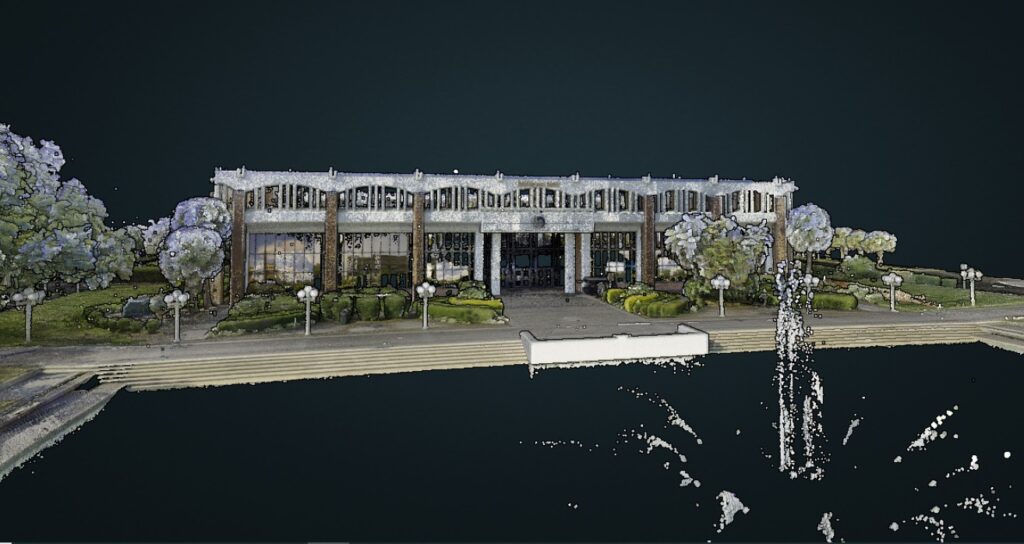 Abbie Brown, UCF Honors College student and ChronoPoints intern, led the laser scanning of UCF's Millican Hall effort. Millican was selected as it is very reflective of the university's space-age architecture theme during its initial years of operation.
Link to the Millican Hall Potree
---
If you have early images of Millican Hall please consider permitting our project to scan and return them to you.