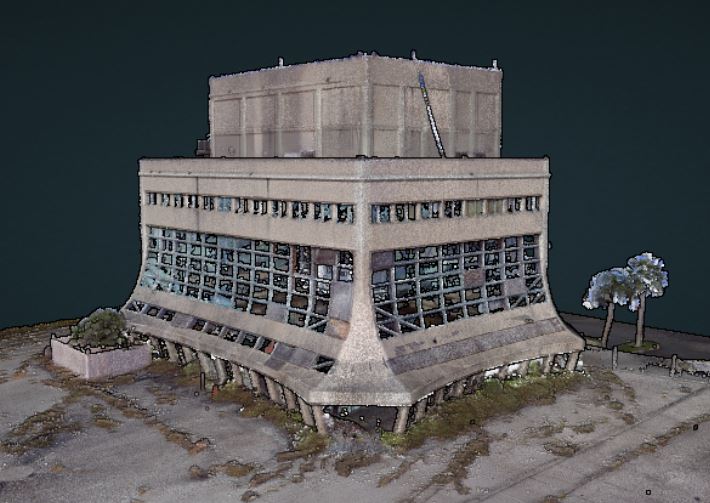 Before its demolition, in late 2014 ChronoPoints conducted a laser scan of the Glass Bank's exterior. We have registered (combined) the numerous individual scans, which you can now explore in a Potree 3D visualization. Just keep in mind, that it is only of the building exterior.
Link to the Cocoa Beach Glass Bank Potree
---
We are developing a new Cocoa Beach Glass Bank page and it will launch later this summer!