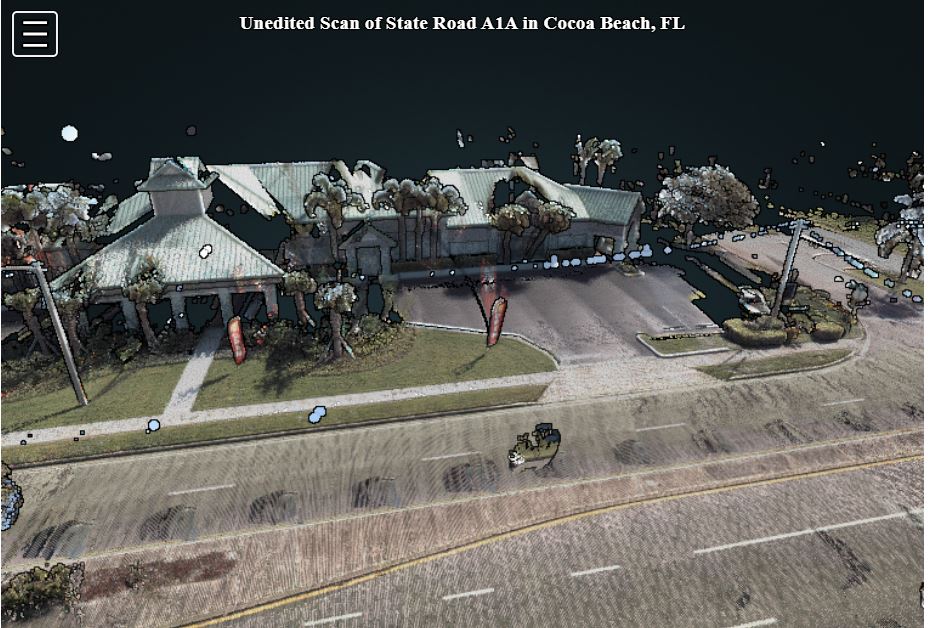 Announcing MemoryScan a new project, from SENSEable Design Lab, examining the "life history" of an extensive portion of a community rather than a single structure.
Typically we laser scan a single building for our projects, capturing the larger 'life history' of the building by conducting extensive research on the evolution of the structure and its connection to the larger community. We thought what if we expanded the concept and captured a significant portion of a thoroughfare? With MemoryScan a 10km section of State Road A1A in the City of Cocoa Beach was captured with Leica's Pegasus Two Mobile Sensor Platform to research the concept.
---
Thank you to Langan Engineering and the UCF Office of Research for their support of this effort.